THE BLACK ISLE ON THE EAST COAST OF SCOTLAND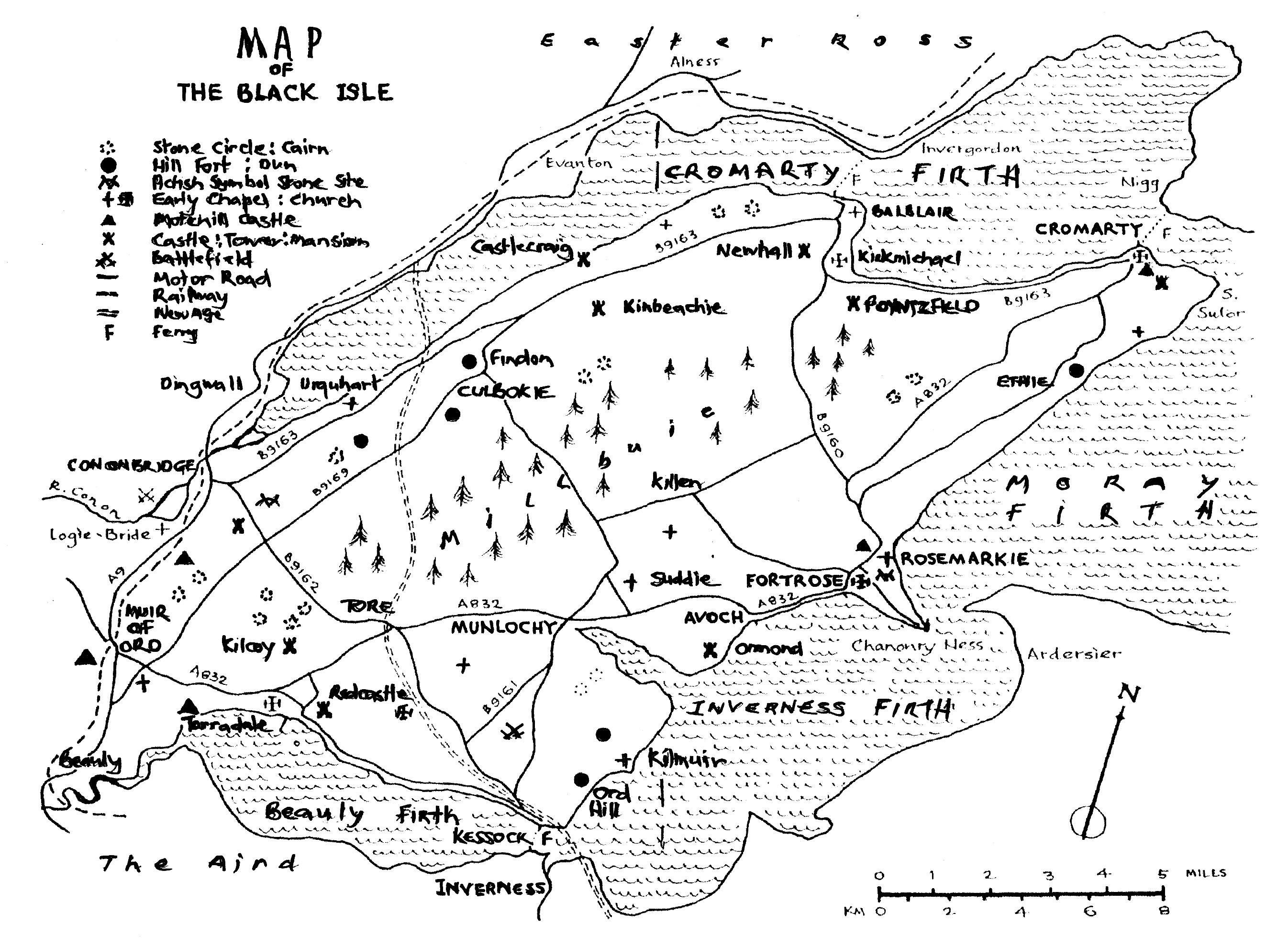 My Junor family tree has been traced back to ALEXANDER JUNOR, a tenant in Knockmuir, on the Black Isle who married 1. Bessie Leitch 6.1.1727/28 d.s.p. 2. Anne McKeddie 4.11.1742.

My great-great-great-grandparents were DONALD JUNOR and MARY McINTOSH (Mary is believed to have been a cousin of a Chief of Clan Mackintosh). They were married on the 28.8.1828 on the Black Isle. They lived on "ARKENDEITH", a farm overlooking the village of Avoch on the Black Isle. The "Black Isle" is not a true isle, it is an isthmus like "Gibraltar" and it is on the east coast of Scotland, just north of Inverness. It also isn't "black" at all but was called "The Black Isle" because of the "black" soil.
The Gaelic for 'Black Isle' is 'EILEAN DUBH'.

Their children were DAVID b. 1829; DONALD b. 1830; JAMES b. 1833; HUGH b. 1835; CATHERINE b. 1837; MARY b. 1841; ALEX GEORGE b. 1843 and CHARLES b. c1846.

David, Donald, Hugh, Catherine and Mary emigrated to Australia in the 1850s and '60s. All married except Catherine who lived with an American, George Washington Davey.

David, my great-great-uncle and Donald, my great-great-grandfather were tenant farmers on a property in the Victorian town of Gisborne. They named it "GLEN JUNOR".
Gisborne is a small town approx. 30kms. north-west of Melbourne.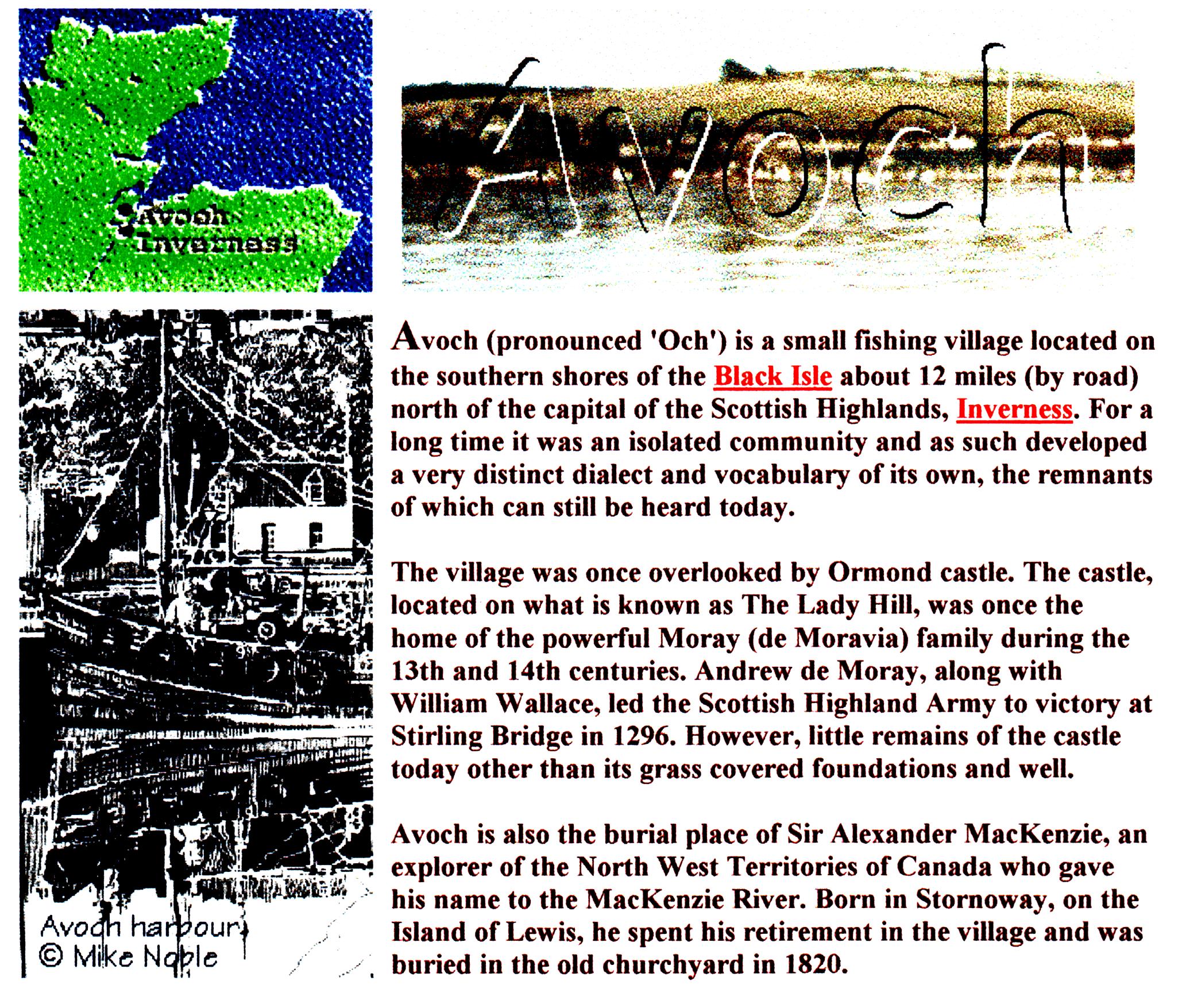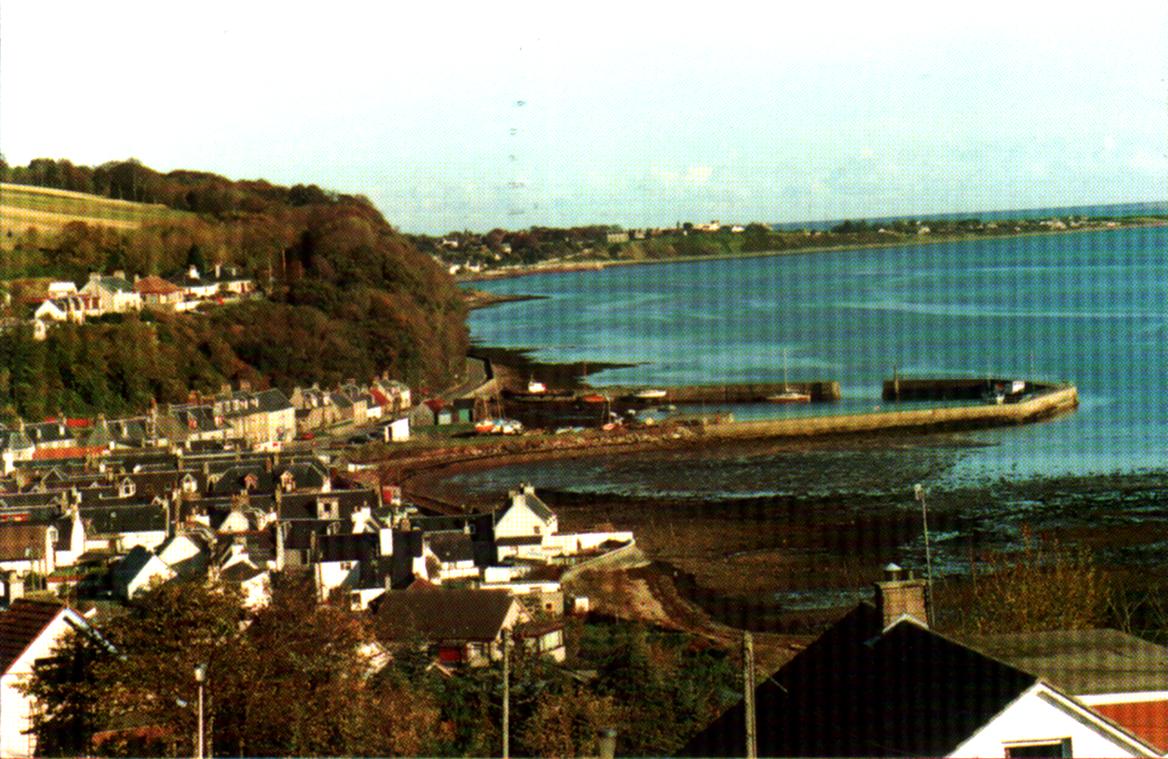 The Village of Avoch on the Black Isle.